Skip to Content
High-Quality Dental Lumineers in Las Vegas, NV
Are you concerned about an aspect of your smile or the appearance of your teeth? It is possible to get the smile you want without the need for serious oral surgery. High-quality, durable lumineers from Silver Creek Family Dental in Las Vegas, NV will help you reinvigorate your confidence and give you the perfect smile you've always wanted. Dr. Hargrave and his staff are well-trained and highly experienced with cosmetic procedures such as applying lumineers to help resolve minor dental imperfections including discolored teeth, damaged or worn-down teeth, poorly aligned or misshapen teeth, and even large gaps in between your teeth.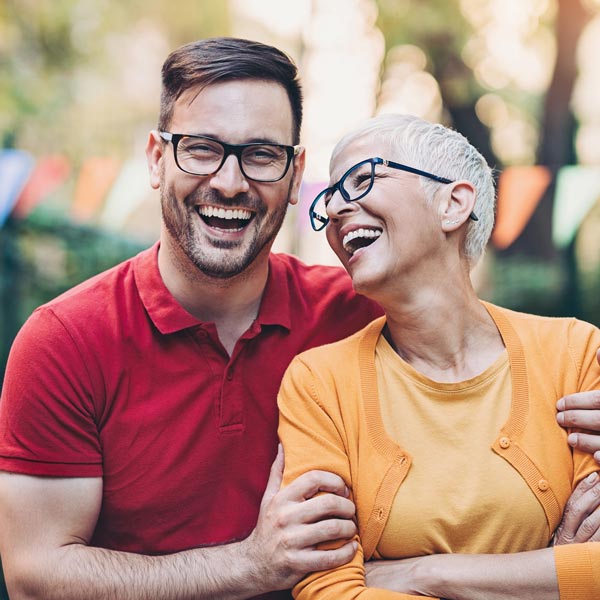 Lumineers vs. Veneers
Lumineers are like dental veneers but slightly thinner, take less time to prep for, and are easier to apply. And since they don't require any tooth enamel removal before their application, they can easily be removed later on, making them a reversible option as opposed to traditional veneers. It should be noted that, although they are typically thinner than conventional veneers, lumineers are no less durable. As long as your teeth are properly cared for, lumineers are made to last a long time. If you are interested in learning more about lumineers and if they might be the right solution for you, give our office a call. Both lumineers and veneers are easy to obtain and will help you restore your smile and your self-esteem.
Get the Perfect Smile From Silver Creek Family Dental
If you are searching for an exceptional dentist in the Las Vegas area, look no further than Dr. Rick Hargrave at Silver Creek Family Dental. Our dental professionals believe that everyone deserves a beautiful smile. Protecting and preserving the appearance of your teeth and keeping your smile bright are our top priorities. Dr. Hargrave has more than two and a half decades of dentistry experience and has been voted top dentist three years in a row. He is board-certified and a member of both the Nevada Dental Association and the American Dental Association. Dr. Hargrave founded our office in 2003 to provide Las Vegas residents with a complete range of dental services for people of all ages.
We Will Give You Something to Smile About