Skip to Content
World-Class Restorative Dentistry in Las Vegas
Let us help you enhance and reinvigorate the health and appearance of your smile. Silver Creek Family Dental provides world-class restorative dentistry in Las Vegas, NV. We are highly trained and committed to restoring your oral comfort and functionality and the confidence level in your smile. If you have missing, broken, or fractured teeth, even if they're beyond repair, we offer a wide range of modern, comprehensive treatment options and will tailor a restorative plan focused specifically on your situation and needs. When you trust us to care for the condition and wellness of your teeth, we guarantee you'll be proud to have a healthy smile that will shine again. Schedule your appointment today.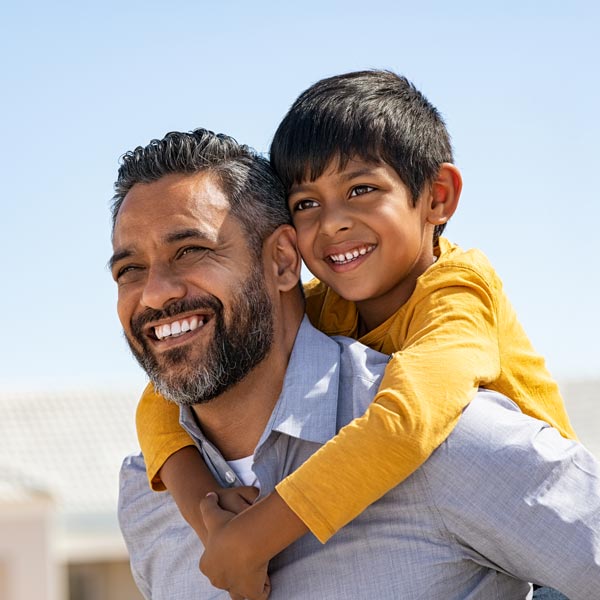 Our Range of Restorative Dental Solutions
Restorative dentistry encompasses a variety of treatment options and procedures that repair teeth back to their normal function or replace missing or damaged teeth beyond repair. No matter how common or complex the circumstance is with your teeth, our staff at Silver Creek Family Dental is extensively trained to stabilize your oral condition and get you back to enjoying the benefits of a fully healthy smile. Our range of restorative dental treatments include:
What Is Restorative Dentistry?
Before any form of cosmetic dental measure is performed, a healthy foundation is needed to ensure the most optimal, long-term oral functionality and wellness. To best support, any enhancements to your teeth's appearance, restorative dental treatment processes that repair the structure and functionality of your teeth might be necessary. Silver Creek Family Dental has industry-leading dental expertise and uses advanced modern technologies to help treat existing issues in your gums, reconstruct missing or damaged teeth, and resolve any other underlying problems that may hinder the long-term effectiveness of cosmetic treatments.
We Will Give You Something to Smile About