Skip to Content
General & Family Dentistry
General & Family Dentistry in Las Vegas
Maintaining a healthy smile not only allows you to feel confident about your appearance but can help improve your overall health. To ensure your gums and teeth are in the best possible condition, it is ideal to visit a dentist on a regular basis. At Silver Creek Family Dental, we understand how busy your schedule can be, which is why we provide general and family dental services at convenient hours at our local Las Vegas, NV dental office. Your smile and satisfaction are our top priorities, and we take pride in providing high-quality, effective dental services to keep your smile beautiful.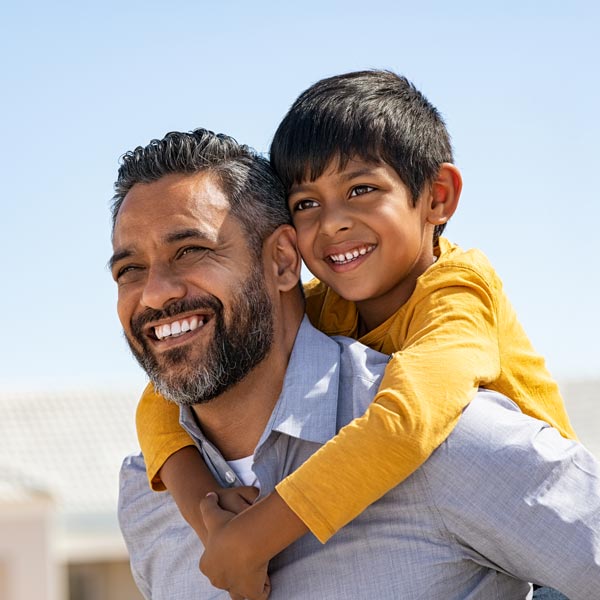 Comprehensive Dental Services
Whether it's been a while since you have seen a dentist, or it's just time for your next scheduled checkup, do not hesitate to schedule an appointment at Silver Creek Family Dental. We see patients of every age, accept various insurances, and offer interest-free payment options. We provide a wide range of comprehensive dental services for your entire family.
Don't wait to get the dental treatment you need. If you are experiencing a painful dental emergency, we provide same-day urgent dental care for both new and existing patients.
We provide a comprehensive range of dental services for the whole family. We understand how busy your schedule can be, which is why we provide dental services at convenient hours. Your smile and satisfaction are our top priorities.
Our full range of essential children's dental services help enhance your kids' oral health at an early age. We are well-experienced in providing a nurturing environment so that they have a pleasant visit.
Maintain your beautiful smile via routine dental exams and cleanings. We take x-rays and provide thorough teeth cleanings during every visit.
If you are suffering from a periodontal disease, we can help treat it and help prevent it from returning.
We offer a less invasive alternative to traditional gum surgery. Our laser gum resurfacing treatments remove plaque and tartar, clean and disinfect the gum line, and help preserve your gums and teeth.
Our cosmetic dentistry services include teeth bonding, teeth contouring/reshaping, teeth whitening, dental implants, veneers, lumineers, and more. With our help, you can regain the smile you want.
Our restorative dental solutions range from fillings, crowns, bridges, implants, inlays, onlays, and gum treatments to help restore the functionality and aesthetic value of your smile.
Damaged teeth that still have a functional root structure may be repaired via crown/bridge, depending on how many teeth are impaired.
Experience the Silver Creek Family Dental Difference
With over 26 years of dental expertise, Dr. Hargrave and his top-notch, experienced staff of registered dental hygienists and certified dental assistants focus on providing world-class, personalized dental care for the whole family. We are committed to delivering the highest standards in specialty care you and your loved ones deserve in a comfortable, welcoming environment to make your smile shine. Experience the difference Silver Creek Family Dental's quality, compassion, and affordable dental treatments can do for you. We look forward to providing the expert dentistry you can trust and rely on for years to come. Schedule your appointment today.
We Will Give You Something to Smile About